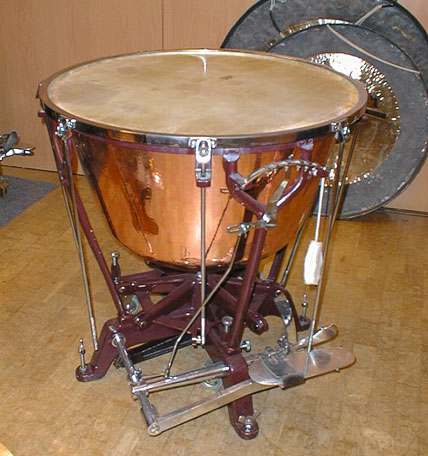 Next you pull the spider (green) upwards,
So that the big frame (black) fits tightly to the pedal tuner.
Now start screwing in the tuning screws at one side
(make sure you always pull the spider upwards),
two at one side, then the two opposite ones.
You can now release the spider and turn the remaining screws just until they grip the tension ring.